REPP Sports Recov-7 Intra Workout Recovery 101: is the complete formula for sipping during your workout that will help your muscles repair after, prevent muscle breakdown, hydrate, and increase focus as you get towards the end. 
BCAAS
EAAS
HYDRATING ELECTROLYTES
FOCUS ENHANCING NOOTROPICS
Nutrition Facts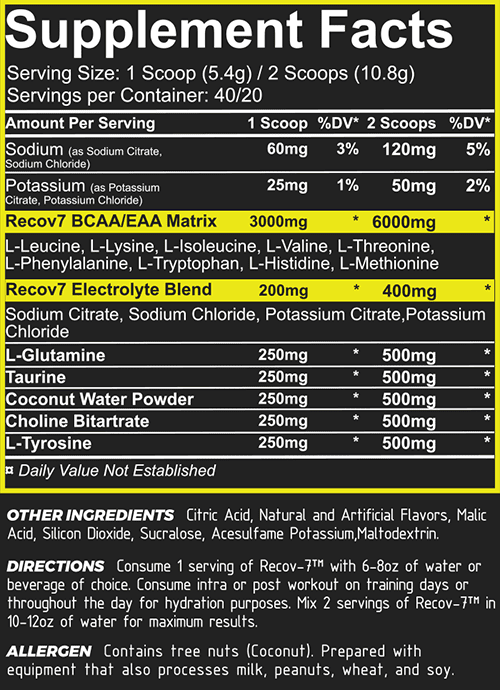 Not happy with your order? No problem! Just send it back within 30 days and we'll provide you with a free return label. See our full policy
here
We will ship your order from 1 of our 8 warehouses across the United States. If one warehouse doesn't have your entire order in stock we will pull from the next closest warehouse to prevent any delays.