How can we do this...the best MASS GAINER on the Market paired with the "gains in a bottle" iSatori Bio-Gro. Bio-Gro will work perfectly with the ON Serious Mass by the fact that Bio-Gro active peptides absorb more protein per hour. This will allow you to build muscle faster and recover in less time. If you want to gain mass, get Serious Mass, but if you want to make GAINZ, then use this Stack
Optimum Serious Mass:
Adding Calories Has Never Been This Easy or Tasted So Good

1,250 Calories

50 Grams of Blended Protein

Over 250 Grams of Carbohydrates with No Added Sugar

Enhanced with Creatine, Glutamine, and Glutamic Acid

25 Vitamins and Essential Minerals
iSatori Bio-Gro: Here's the low down... BioGro contains bio active peptides (broken down proteins) which allow the body to increase the rate of protein absorption. Follow the science...absorbing more protein = increased rate of muscle recovery = building lean muscle mass faster = burning more calories = the chain reaction of awesome. Don't thank us...thank science.
Nutrition Facts
Optimum Nutrition Serious Mass
iSatori Bio Gro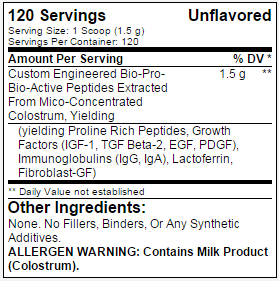 Not happy with your order? No problem! Just send it back within 30 days and we'll provide you with a free return label. See our full policy
here
We will ship your order from 1 of our 8 warehouses across the United States. If one warehouse doesn't have your entire order in stock we will pull from the next closest warehouse to prevent any delays.