Cellucor C4
What Is It: The new 4th Generation Cellucor C4 gives you the explosive workout you have come to expect but in this formula, it will be even better. Cellucor added new ingredients so that your body absorbs the nutrients more effective along with never "getting used to" or "immune" to the stimulants. 
How It Works: This brand new formula up'd its game when they added TeaCor™. This is a stimulant that has been proven to never lose its effect on the body. That means, you will not ever need to keep adding scoops to have your pre stay effective. All you will need is one scoop, and you are all good. 

Use: Take 1 Scoop 20-30 minutes prior to training with 6-8oz. of water.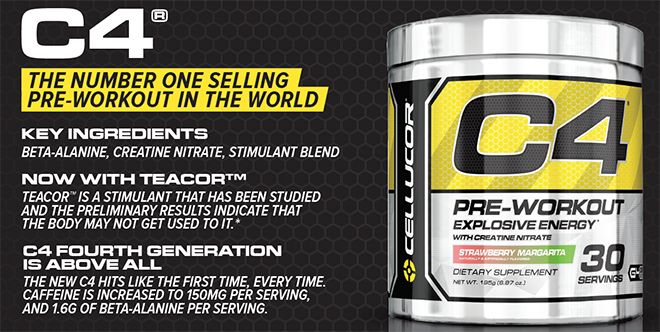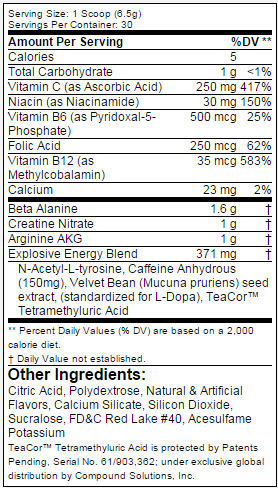 Cellucor Cor Creatine
What Is It: People often assume that protein is the most studied supplement in the industry, they are wrong. Don't you know what happens when you assume! Creatine is actually the most studied and most proven supplement to aid in muscle growth, muscle strength, and muscle repair. There are many proven forms of creatine but the most effective in both cost and performance is always Creatine Monohydrate. Cellucor used this form of creatine in Cor Performance Creatine and gave the consumer a whopping 72 scoops!
Cellucor Cor Performance Whey
What Is It: Cellucor is known for making the top products in every category they use. In this case, they made the best tasting whey protein isolate with the best formula around. COR-Performance Whey is an optimal source of protein when you're looking to maintain lean muscle, replenish nutrients after a workout, and indulge your sweet tooth guilt-free. 
How It Works: With its primary source of protein being lean whey isolate, this 120 calorie shake will jumpstart your recovery and build lean muscle. Every scoop of COR-Performance Whey is packed with 25g of fast-acting Whey protein and digestive enzymes so that you can satisfy your protein needs any time of the day.
Key Ingredient: Whey Protein 
Use: Take one to two scoops of Cellucor COR-Performance Whey Protein with 6-12 oz (180-360 ml) of cold water or any beverage of your choice. Use approximately 5-6 oz. (150-180 ml) of liquid per one scoop of powder.

Not happy with your order? No problem! Just send it back within 30 days and we'll provide you with a free return label. See our full policy
here
We will ship your order from 1 of our 8 warehouses across the United States. If one warehouse doesn't have your entire order in stock we will pull from the next closest warehouse to prevent any delays.